One of the interesting places I had experienced on my previous visit was Schoodic Peninsula that leads to Schoodic Point. This part of Acadia National Park is
across the Mt Desert Narrows from the main part of the park. We drove for about an hour and a half up and over from our house in Bar Harbor.
The Peninsula
As we drove down the road along the western shore we noticed that the rocks and edges were not as steep as over on the other side along the Park Loop Rd. Here we could get out and climb out near the water fairly easily.
The rock formations are fairly flat. Jim was even able to find a accessible pool of water with a few sea creatures in which he filmed a little video.
Across from one of the pull-offs we saw the Winter Harbor Light. It is on Mark Island in the Mt Desert Narrows.
That day the water was fairly calm so even kayakers were out there enjoying the weather along Schoodic Peninsula.
We stopped a bit further down the road and I pulled out my infrared converted camera. That seaweed is actually a bright yellow-green!
The Point
We were headed to Schoodic Point which juts out into the Atlantic Ocean. The rocky shore here is much broader. The volcanic flows are very evident. There are veins of different types of rock adding color and dimension to the shore.
The locals and some tourists come out here, sit and enjoy the waves, although it can get pretty windy and cool even in September.
Our main objective at Schoodic Point was to catch some good wave images. Even with the ocean being relatively calm that day, periodically, surges of water would crash upon the rocks and make some amazing waves. I wanted to stop the action for some waves and then try some long exposures to get a different look.
Wave watching takes patience and a quick finger on the shutter button. You have to anticipate the wave, so I ended up with a bunch of not so good images but I did get a few that I liked.
We have to be careful and not get too close because every once in a while a very big wave hits and that could ruin your camera equipment or worse!
With long exposures, all that wave movement is averaged out in the image giving a more calm, ethereal look to the image. I used a 6-sec exposure for each of these. Oh! You must use a tripod for the best results for the stop action and definitely for the long exposures.
I also like to get images of plants making a living in tough places. This rocky shore is definitely a tough place. There is the saltwater, cold, snow in the winter, wind, full sun, and a big lack of soil! How these plants live under these conditions is amazing!
The Picked Wrinkle
Our last stop on Schoodic Peninsula was at a restaurant. On my last visit one of my friends had left Schoodic Point while the rest of us were shooting waves and brought back the best lunch! She brought us Lobster Rolls that we ate while sitting by the sea! They were so good.
I wanted to take this group of friends to the place that had made those yummy sandwiches! So we stopped at The Pickled Wrinkle in Winter Harbor.
You ask, what is a Picked Wrinkle?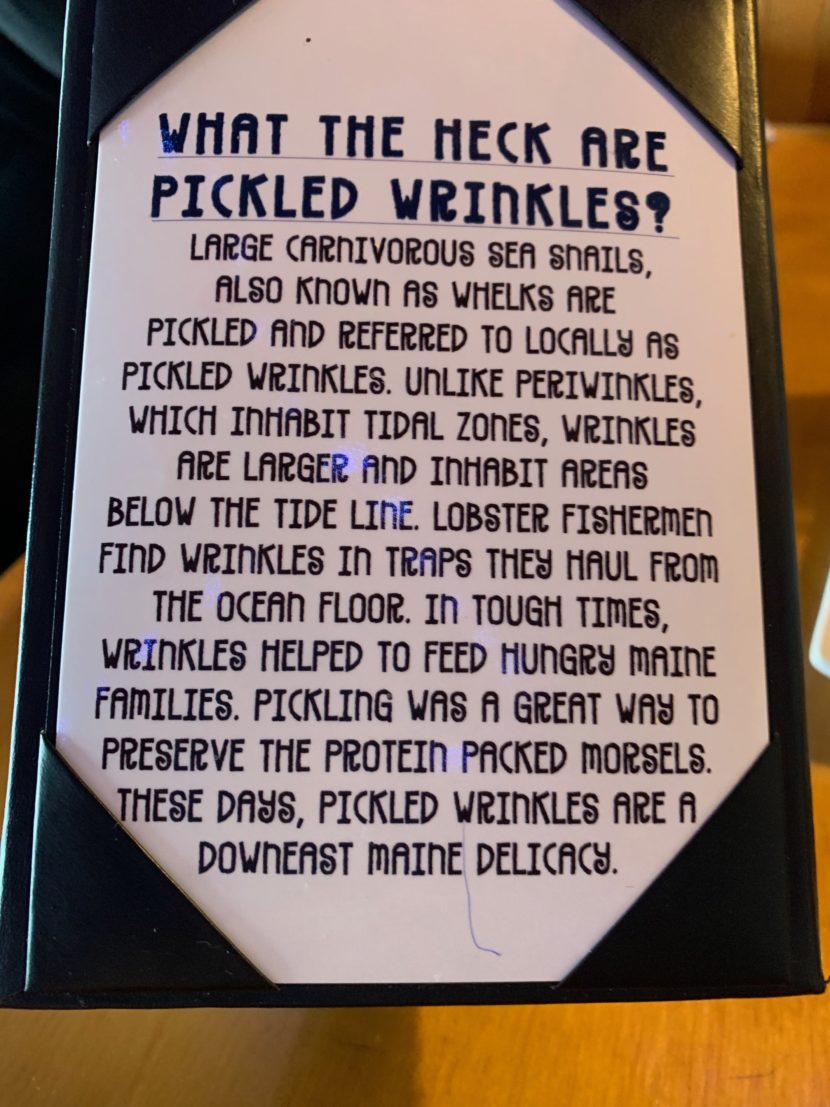 We were in luck! They had brought in a catch of wrinkles that morning so we got to try them! Reminded me of escargot!
The Lobster Roll was as yummy as last time!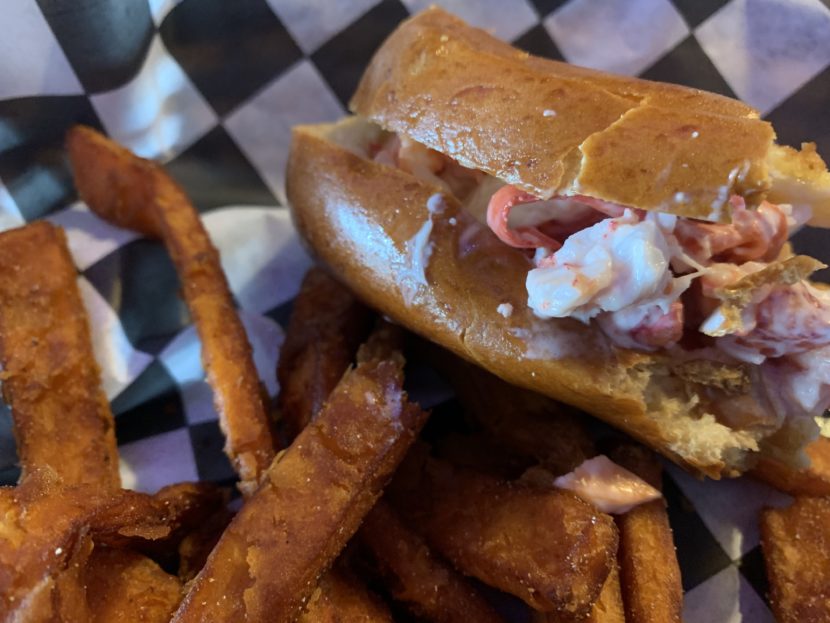 Unfortunately, the ice cream shop that is next door and where I had the best Blueberry Sundae last time, was closed that day! UGH!
Having filled our bellies, after filling our cameras' storage cards, we headed back to our house in Bar Harbor.
My next post will be about Bass Harbor Headlight!
Please click on the landscape images for larger versions or go directly to my Gallery for additional images from Schoodic Peninsula and Point.
That is all for now.
Lynn